Changing the way coffee is perceived in the bush
Since its pioneering foray into coffee way back in 1996, with its mantra of "changing the way coffee is perceived in the bush", Adrian & Gabrielle Capra, founders of independent specialty coffee brand, Art of Espresso, continue a dedicated focus on direct trade with a firm belief towards ethical and sustainable business practices, whilst allowing the brand to focus on its expertise, that being the coffee, barista training and customer relations.
Collapsible content
Read More

Art of Espresso was born as an independent business via their first mobile coffee cart. The intrepid coffee nomads took to the road sharing their passion and making top shelf espresso coffee at many and varied events.

This passion translated to a state and national contract, representing a major international coffee brand at major high profile events such as Fashion Week, Donna Hay Masterclasses, Emirates Marquee Bird Cage Melbourne Cup carnival at Flemington Victoria, Easter Racing Carnival Randwick, Sydney Gay & Lesbian Mardi Gras, Rugby World Cup Launch 2003 Luna Park, Italian Film Festival in Sydney, Sydney Fine Food at Hyde Park, NSW Art Gallery, Holden Monaro Launch with Peter Brock, Sydney University Open Week, William Inglis Thoroughbred Yearling Sales Randwick…just to name a few!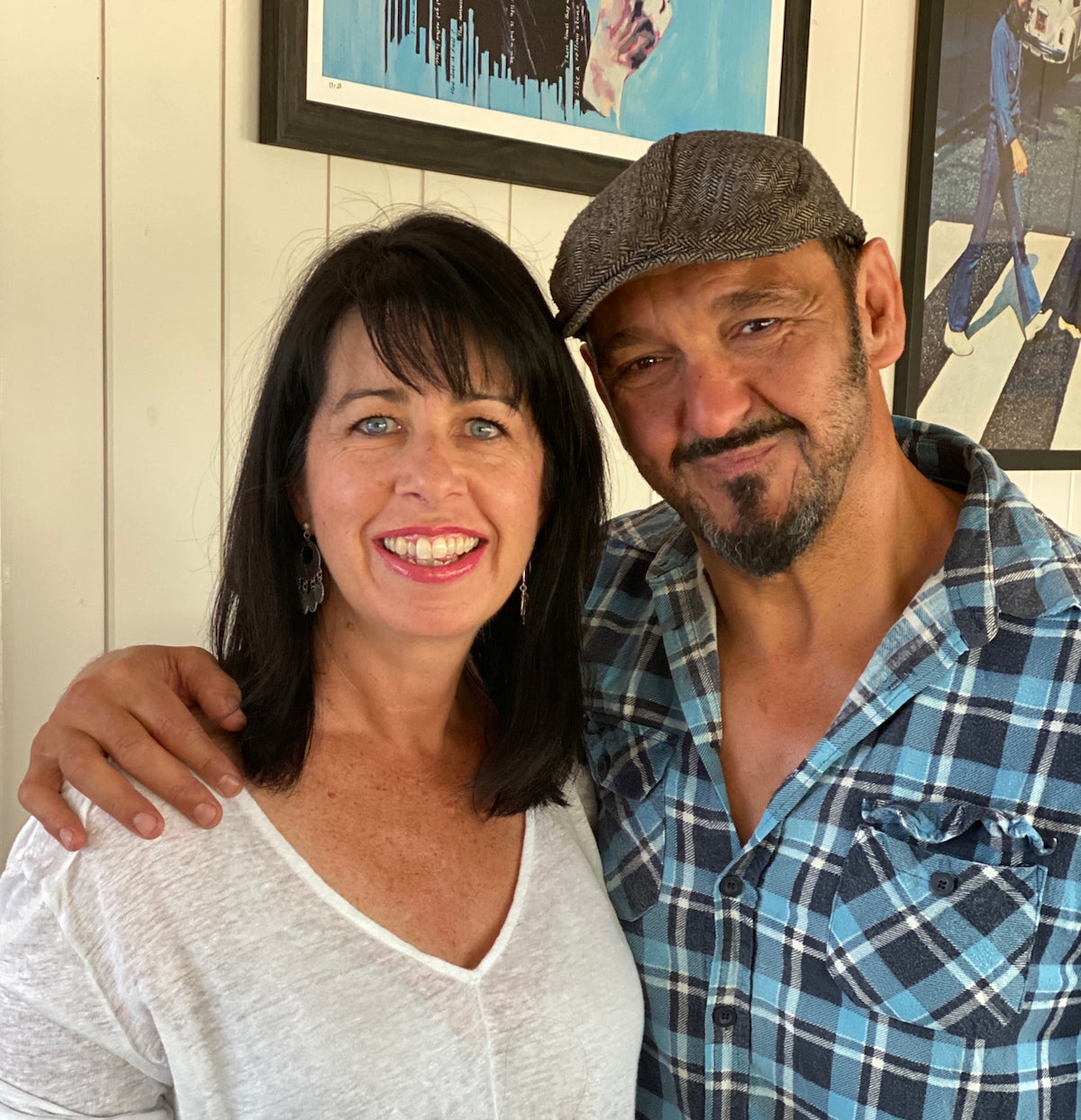 Adrian and Gabrielle Capra, owners and founders of Art of Espresso & Short Black Productions
After a life changing trip to the spiritual home of espresso…Italy, the coffee nomads returned inspired again to further their dedication to the mantra. A huge decsion was made in 2003. Just after the birth of their first child, the Capras decided to relinquish the safety of the contract, which kept them fed, and decided to go 100% solo.
Early signs of respect to roots now became all consuming…the solo decision cemented this very deep faith. The future would now be entirely in the hands of Art of Espresso and the direction the business would take on from now on. With this faith came courage, a hell of a lot of nerves and sleepless nights and in 2005, along came the families second child to join the party keeping them well on their toes!
Collapsible content
Read more

Adrian and Gabrielle began roasting coffee for the first time in early 2005 with a 3kg Diedrich roaster in a purpose built shed on their property in Greenethorpe, Central NSW.

With fresh roasted coffee and a newly created first blend…the Caffe Royale, under their belt, Art of Espresso continued to travel, make coffee, make friends, make babies whilst preaching and teaching the espresso coffee gospel to the bush and anyone who'd care to listen.

Throughout this journey, Adrian went on to establish the 1st TAFE Barista school in Orange, Country NSW whilst becoming a member and regional trainer through AASCA.

During this time Art of Espresso created their second and award winning blend, the Caffe Grande. Both blends were now winning medals at the SRFF Coffee Comp and fittingly, their first blend, the Caffe Royale, went on to win the brand's first Gold Medal at the 2007 Golden Bean.

Exposure of Art of Espresso coffee continued via positive media, national awards and Adrian's commitment to visiting customers coupled with a need to train potential budding baristas and new wholesale customers on how to make exceptional coffees. With an unquenchable thirst for knowledge, Adrian and Gabrielle began their quest to further improve the quality of their own coffees, this time from the ground up.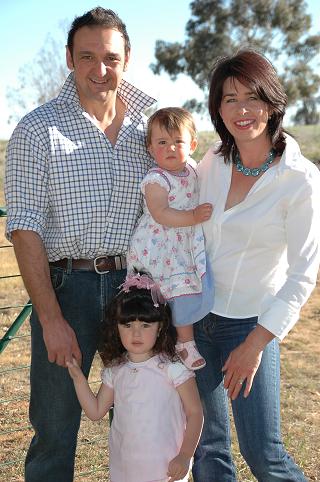 The Young Capra Family...
2007 saw them travel to Byron Bay and establish their first ever direct farm relationship which continues today. With two children now on board the espresso train, 2008 welcomed their third child to the gig…three busy, busy little monkeys under five…what a party!!
With a hectic little household and a business demanding attention as well, 2009 arrived without any notice, and the brand began to outgrow its shed location on the farm.
In August 2009, Art of Espresso purchased a vacated building in Main Street Young, NSW. Having well outgrown the 3kg roaster and quickly also their 12kg roaster, a fully automated commercial 24kg roaster was being shipped from Idaho, Sandpoint, USA to Young, Australia.
In August, 2010, the Capras opened their flagship espresso bar, dedicated barista school and coffee roastery. The espresso bar was planned as a cellar door for the Art of Espresso brand…a very unique concept for regional NSW, but a risk worth taking in their eyes.
Adrian and Gabrielle Capra have always pushed the boundary when it comes to business nuance and this typically confirmed their status as an innovative entrepreneurial couple willing to chase their dream, not just follow it.
Collapsible content
Read More

With wholesale clients covering a vast area of regional NSW as well as a strong online following throughout Australia, and the need to maintain these relationships and dedicated training, Art of Espresso began to also manufacture coffee carts for a new breed of wholesale customer. This enabled the Art of Espresso brand to maintain a presence at varied events with like minded and passionate owner operators of the carts. The Art of Espresso carts began sprouting more regularly as demand for quality coffee increased at events generally.
Human Beans For Peace
About Human Beans For Peace

In 2012, Adrian and Gabrielle together with the Art of Espresso family, dreamt and went on to establish the Art of Espresso Foundation. An in-house initiative based on essentiallyPeace and Respecton any level for any given cause.
Collapsible content
Read More

Gabrielle renamed the foundation appropriately, Human Beans for Peace. Via our business philosophy of supporting coffee growers and their families socially, ethically and sustainably, Human Beans for Peace is our way of reconnecting with our Mother Earth and each other in ways that are real and positive.

Human Beans for Peace nominates national or local charities with funds raised to aid these causes. The phlosophy is simple…Respect…Compassion…Peace.

This initiative is not a religion or some feel good trip. It is a very real positive movement to believe in a human condition of well being & helping those a little less fortunate. Art of Espresso on behalf of HB4P & our Family would like to thank the rainbow of cultures throughout this beautiful planet for their input & inspiration wether through agriculture, music or arts for enriching our lives. We thank our Mother Earth for life, love and for providing a happy place to live, roast coffee & raise children.

You can follow the Art of Espresso Human Beans for Peace movement by signing up to our newsletter at the foot of our website and see what positive causes we've contributed to through the initiative on the Human Beans for Peace page. 

Become a peace of the action!
Gallery

Certifications
Certifications

Art of Espresso are proud members of the Rainforest Alliance program, ensuring sustainable farming and fair prices to all growers.

Art of Espresso uses coffee certifications which include USDA Organic, Bird Friendly, UTZ, RFA & HAACP.

Quality Coffee

The decision to use only top end coffees grown in a sustainable and ethical way, was a decision made way back at the beginning before the industry in general saw these practices as potential useful marketing bywords.